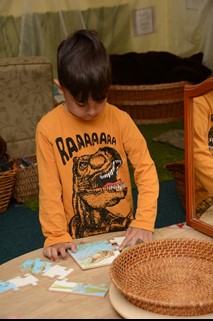 At Donnington Wood Infant School and Nursery we are fortunate to have 18 different languages spoken by parents and children within our school community. We believe it is a great opportunity to have these many different cultures and languages.
EAL means English as an Additional Language; whether your child is a confident speaker of English as well as their home language or if they have very little English, they will still be considered to be an EAL learner.
We assess our EAL learners according to their English language skills as well as how they are performing within the national curriculum. This is so we can make sure we give your child the best support we can to achieve to their full potential.
Mrs Y Jones leads our support and development for EAL across nursery and school but you can also talk to your child's teacher or key worker at any time. 
EAL Buddies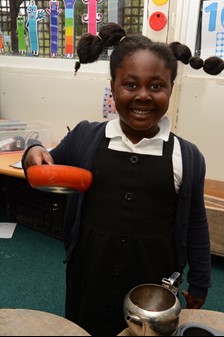 Whenever we have a newly arrived pupil they are buddied up with a classmate who can help them settle into school life and feel welcomed at Donnington Wood Infant School and Nursery. Our children love to welcome others and will take the best care of their new friends!
Parent English Courses
We are able to offer our parents English lessons run through Telford & Wrekin Council's 'Family Learning' team, which are designed to help them learn the basics of the English language and to also enhance their English skills depending on their level of fluency.
Staff Training
We work closely with Telford and Wrekin's Multicultural Development Team and receive regular support to ensure that staff are fully equipped to support our EAL pupils in the best possible ways.
What can you do to help your child?
Being able to speak more than one language is a great opportunity for a child. Being literate in a home language has been shown to support a child's development of English language rather than hinder it. Keep speaking and reading with your child in your home language as well as encouraging them in their English language learning.
Useful Information to support you and your child
http://learnenglishkids.britishcouncil.org/en
https://www.teachingenglish.org.uk/article/kids-learnenglish-kids-website