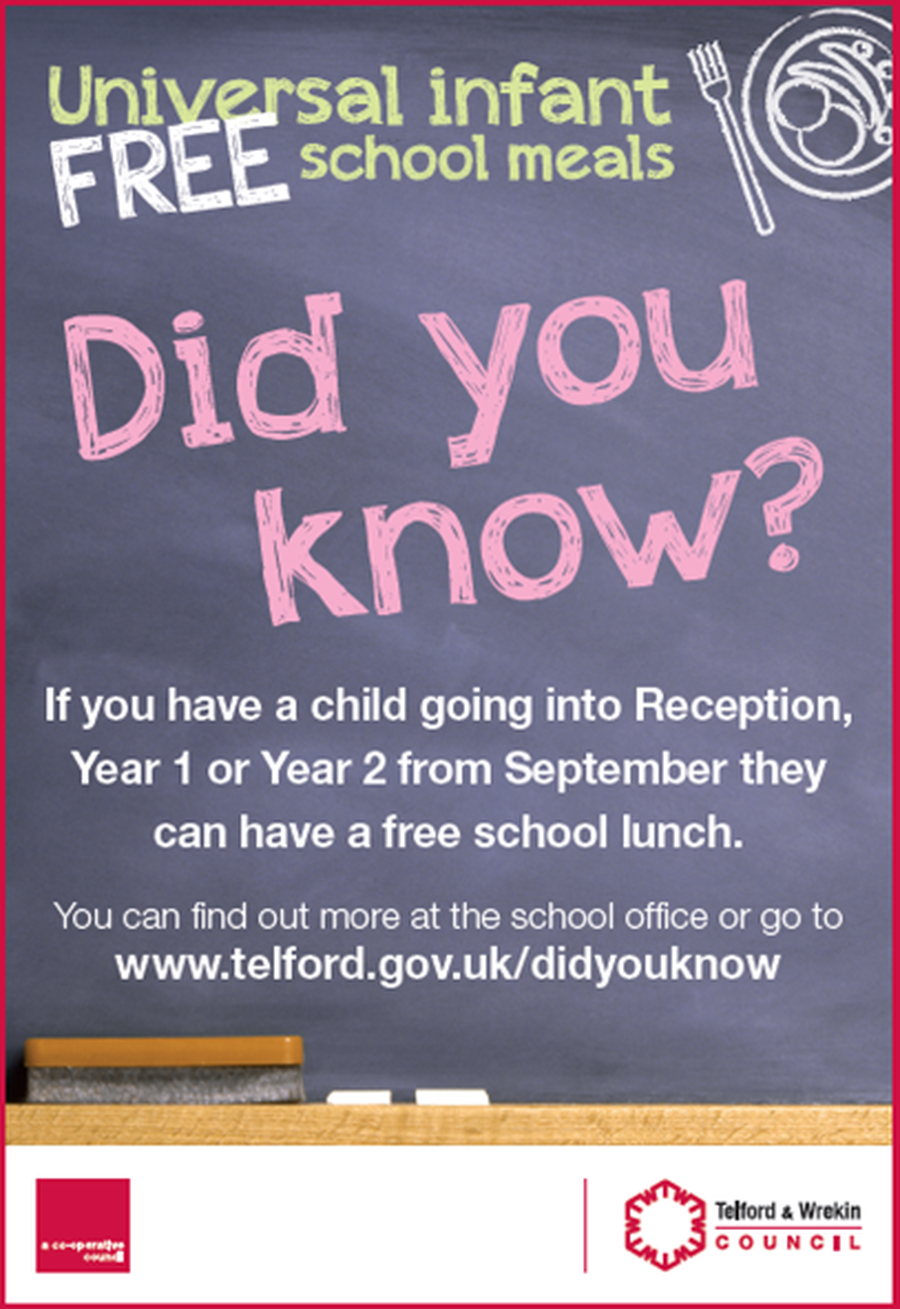 Our school dinners are provided by Telford and Wrekin Catering Services. Hot meals are cooked on site every day by our catering team. Allergies and special diets can be catered for - just ask in the office.
Click here to view our current dinner menu.

Children may bring packed lunches to school or choose a hot dinner on the day - no need to book ahead of time. Printed copies of the menu are sent home and also available outside classrooms and from the main office.
Hot school meals are available free of charge to all pupils in school. For more information visit www.telford.gov.uk/didyouknow or telephone 01952 383983