Please find below lots of resources and links to help and support your child's learning at home.
For more information about our remote learning offer during local/national restrictions please click here 
Thank you for all your comments and feedback about Home Learning. Click here for more feedback from the Home Learning Questionnaire (Feb 2021)
'Support from teachers is absolutely amazing and making our home schooling so much easier and less stressful.'
'I love how organised they are. Each worksheet is numbered with the day it's to be done, then we have a chart with the activities for each day with a little explanation of what's to do be done. Makes home-schooling easier which then makes it more enjoyable. Thank you'
'The day to day packs are a brilliant idea and keeping them away from the screens.'
'Your home learning packs have been amazing, so simple for parents to teach. You gave everything to help, couldn't have asked for anymore. Super job👍👍👍'
Please share your child's home learning with their teacher using Tapestry.

Please click for Parent Guidance on using Tapestry

If you need to contact school or nursery then email : donnwood.infants@taw.org.uk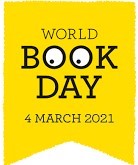 On Thursday 4th March 2021 it was World Book Day. To celebrate, some of the staff from school filmed themselves reading some of your favourite stories. We hope you enjoy listening to them! Click on the links below:
"Barry the Fish With Fingers" read by Mrs Jones in Year 1.

 

"Each Peach Pear Plum" read by Mrs France in Nursery.

"Elmer" read by Mrs Pitt in Year 2.
"Handa's Surprise" read by Mrs Jones in Nursery.

"How to Catch a Star" read by Mrs Hallett in Year 2.

"Love is a Handful of Honey" read by Mrs Povey in Year 2.

"Monkey Puzzle" read by Mrs Varley in Year 2.

"Newton" read by Mrs Boddy.

           

"Peace at Last" read by Mrs Woodward Smith in Nursery.

                   

"Stickman" read by Miss Parton in Nursery.

"The Big Blue Balloon" read by Mrs Hannington in Reception.

"The Gruffalo" read by Mrs Bentley in the office.

"The Tale of a Naughty Rabbit" read by Mrs Hunter in Reception.

 

"The Tiger Who Came to Tea" read by Mrs Kirkwood in Year 2.

 "The Worst Princess" read by Mrs Flint in Year 2.

         

 

"While We Can't Hug" read by The Rainbow Room Team.


          
 Please find some links below that you may find useful to support and enhance learning at home - just click on the image. 
Reading and Phonics
BookTrust have lots of lovely interactive books to read online or watch with signing.  

Letters and Sounds lessons for learning phonics are available on youtube 

 

 

This is an interactive phonics and reading website. We use this programme in school and the children love it! 

 

 

 
Additional learning at home resources
The Oak National Academy provides learning for all year groups.  

 

BBC bitesize teaching resources and online learning 

The Cbeebies website offers a range of activities for children and access to BBC iPlayer where you will find programmes such as 'Number Blocks, Alphablocks, Go Jetters and many more to support learning for younger children.

Topmarks - lots of fun activities and games linked to areas of the curriculum

 

Here is a link to some ideas for non screen activities.  Try and limit your time on tablets and computer games by mixing your day up with different activities. 

 

Hungry Little Minds - simple, fun activities for children aged form newborn to five. 

Oxford Owl has lots information and activities for phonics, reading, English & Maths at home. 

Telford & Wrekin Learning Zone

Telford and Wrekin have compiled a full list of recommended online resources. Please click 

here

 to find the web links. 

 

 

ICT games

Online maths and literacy games for 5-8 year olds 

 

'Hit the Button'

online maths games for number bonds,

doubling, halving and times tables

 
 
Safeguarding and online safety
If you are concerned about the safety or wellbeing of a child then please contact Family Connect. You can also contact them for advice and support. Click the link below to find out more.

 




A website for parents about e-safety for your children. Click on the links below to find a couple more documents to help with keeping your child safe online.

Digital safety wellbeing kit for children

Digital safety wellbeing kit for parents

 

The NSPCC have created a useful website called Net Aware, where you can easily search for apps to find out more about them.  The guide explains what the app is used for and also shares the official age rating for the app.
Wellbeing and keeping active
 Crossbar Coaching

youtube channel with home challenges

from the Crossbar Sports Coaches

 

There are 2 of our Jigsaw Families Programme original stories and accompanying Calm Me Times, both on audio file and both with suggested learning activities (age 5+). 

  

Perfect for videos of yoga, mindfulness and relaxation. Designed for children as young as 3!

Click above for the full website or below to find some mental wellbeing support:

BEAM Support for coping with anxiety

BEAM Support for parents and carers and how to help young people cope with anxiety 

 Below is a link to a wellbeing Letter for parents/carers from Telford and Wrekin SEND. There are hints and tips that can be used for home education along with advice and support for mental health and wellbeing.

 

A website jam-packed with fun videos which link to your child's learning and getting them moving. This is a firm favourite with teachers! Suitable for children of all ages – this will support their physical health and keep them learning!

 

 
Understanding Coronavirus 
There is a lovely story from the Booktrust to share with your child/children. It is about not being able to hug those you love.

This book about Coronavirus has been illustrated by Axel Scheffler who is famous for illustrating The Gruffalo, Zog, Room on a Broom and other stories. 

 
Please click on these images below for further links.