At Donnington Wood Infant School and Nursery we are keen to have feedback from children and their families. We talk to children regularly in school either in small groups or through our School Council. We are always happy to talk to parents but we also use questionnaires to gather feedback.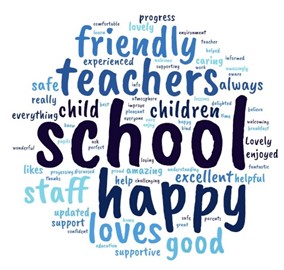 Our most recent parent questionnaire was in July 2022 and the responses were overwhelmingly positive.
We asked what is good about our school and these are the most popular words. 
Click here for more feedback and details from the Parent Questionnaire July 2022.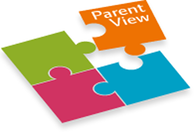 Parent View is an online questionnaire that allows parents to give their views about their child's school or nursery to Ofsted. Please click on the image to find out more and to complete the online questionnaire. 
February 2021 Parent Questionnaire : Home Learning
 'Support from teachers is absolutely amazing and making our home schooling so much easier and less stressful.'
'I love how organised they are. Each worksheet is numbered with the day it's to be done, then we have a chart with the activities for each day with a little explanation of what's to do be done. Makes home-schooling easier which then makes it more enjoyable. Thank you'
'The day to day packs are a brilliant idea and keeping them away from the screens.'
'Your home learning packs have been amazing, so simple for parents to teach. You gave everything to help, couldn't have asked for anymore. Super job👍👍👍'
Thank you for all your comments and feedback about Home Learning. Click here for more feedback and details from the Home Learning Questionnaire.