We wish to work in partnership with you, and we will share successes with you, and discuss with you any concerns that we may have about your children.
 Since your child's welfare is also our first priority, there may be rare occasions when our concern for your children means that we have to consult the Telford & Wrekin Safeguarding team. We will endeavour to contact you in the first instance and share our concerns. This will only be done, however, where we believe that such discussion will not place your child at further or increased risk of significant harm. The welfare of the child will be paramount and will override any other considerations.
 The procedures we follow are those laid down by the Telford & Wrekin Safeguarding Children Board. We have adopted both Child Protection and Anti-bullying policies for the safety of all. If you would like to know about our procedures, or the policies, please speak to the headteacher, who is the Designated Safeguarding Lead.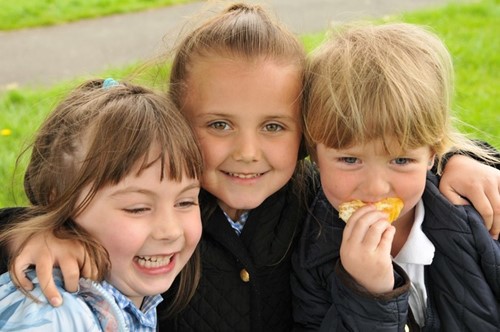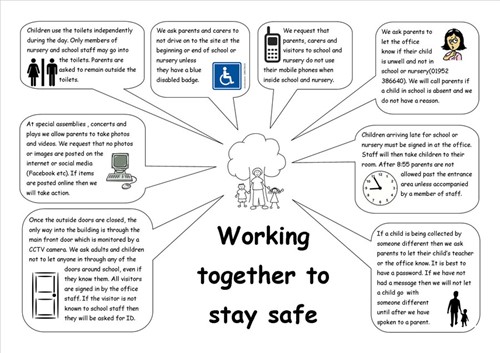 Click on the image to download a copy of our 'Staying Safe' flyer.
Useful links: