learning, caring, preparing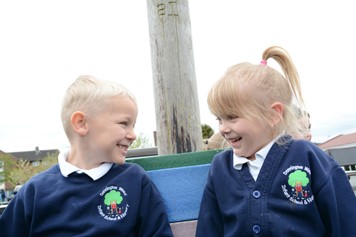 Our school motto 'learning, caring, preparing' underpins everything we do in school and nursery to keep children safe and help them learn, as they grow, how to keep themselves safe. 
Through routines, the taught curriculum, planned experiences and incidental opportunities we ensure that children understand how to keep themselves safe in a range of situations - 
stranger danger
safety in the home
road safety 
staying safe online
what to do if you don't feel safe
self-care and hygiene
using simple tools
healthy relationships
confidence to say 'no' 
We have created leaflets and guides for adults about staying safe in school. Please click to view each one.
Please click here to see food allergy list.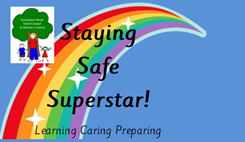 Our 'Staying Safe Superstars' are pupils from Year 1 and Year 2 who meet regularly to share their thoughts and views and promote safety and wellbeing across school and nursery.   
Staying Safe Superstars help to keep everyone safe by:
       -Regularly meeting to discuss how we can keep school safe
       -Talking about how to stay safe online
       -Organising half termly assemblies to talk about how we can be safe
       -Making sure children know what to do if they feel unsafe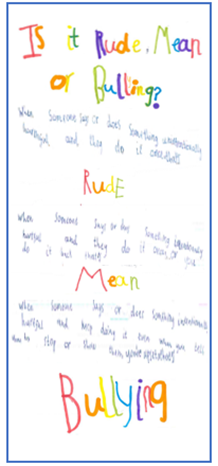 This year the Staying Safe Superstars are working with Mrs Campbell and Mrs Varley to create child friendly guides that link to school policies - 
Visitor information flyer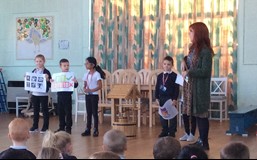 A recent assembly led by School Council and Staying Safe Superstars reminded everyone about age ratings for films and games.